This Week's Family Sedan Hybrid Article: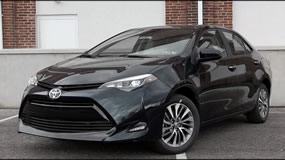 The 2018 Toyota Corolla XSE Review: Toyota says the Corolla is one of the most popular cars on Planet Earth, selling around 1.5 million copies in more than 150 countries each year. That begs a question. Why? From a driver's standpoint, it's hard to see what would make it such a hot seller considering it's never been known for the 3 classic car-magazine bullet points, horsepower, handling and sex appeal.
Click below for Full Article
This Week's Sports Sedan Articles: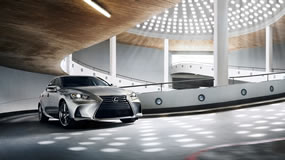 The 2018 Lexus IS 300 Review: At some level luxury cars are all about prestige, and a simple name change helps Lexus pump up the stature of its IS sports sedan this year.
Click below for Full Article
This Week's Crossover Articles:
The 2018 Mitsubishi Outlander PHEV GT Review: One of the best electric vehicles I've driven recently comes from a surprising brand: Mitsubishi. While it hasn't generated as much buzz as the Tesla Model 3 or Chevrolet Bolt, I think this under-the-radar Mitsubishi plug-in hybrid, called the Outlander PHEV, deserves more attention than it's getting.
Click below for Full Article

2018 Mitsubishi Outlander PHEV GT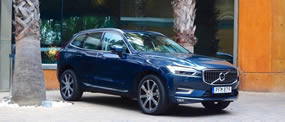 The 2018 Volvo XC60 T6 AWD Review: Forget safety. Volvo may have just created the world's best midsize SUV with the introduction of its all-new XC60. Safety features, of course, are how this Swedish brand built its reputation, adding things like seat belts, side-impact air bags and crash sensors years before other companies followed suit. But even setting aside all the XC60's safety-related bells and whistles, which are considerable, it makes a strong case for winning a "best on the planet" trophy for the way it looks, drives and feels.w better judgement …
Click below for Full Article
This Week's Fun Car Article: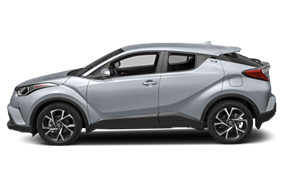 The 2018 Toyota C-HR Review: Remember Scion? The junior, fun brand in the Toyota family that was supposed to be where young people made their connection with Toyota. It was born because back in 2003, some folks at Toyota believed that the youth of America saw Toyota as too old and stodgy. In 2017, Scion is gone. The brand died when it received too little exciting new product, and, more importantly, when Toyota's leadership figured out that young people were buying Toyotas after all.
Click below for Full Article
This Week's Convertible Article: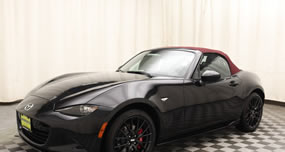 The 2018 Mazda Miata Club Review: For pure driving bliss, it's hard to beat this car, the Mazda MX-5 Miata. It's easy to wax poetic about a two-seat sports car designed entirely around the emotions of driving. Everything about it is tailored to make drivers smile, from the sinckety-snick feel of its short-throw manual transmission, to the classic burble of its exhaust.
Click below for Full Article